Meet Our Kids
Friendship is an important part of a child's social‐emotional development. From our friends we learn to share, to listen and to express our feelings. But most importantly our friends give us a sense of belonging. Read up on some amazing friendships that have been developed through The Friendship Foundation and by the support of the SKECHERS Friendship Walk.
PHOTO CREDITS: Lauren Pressey Photography
---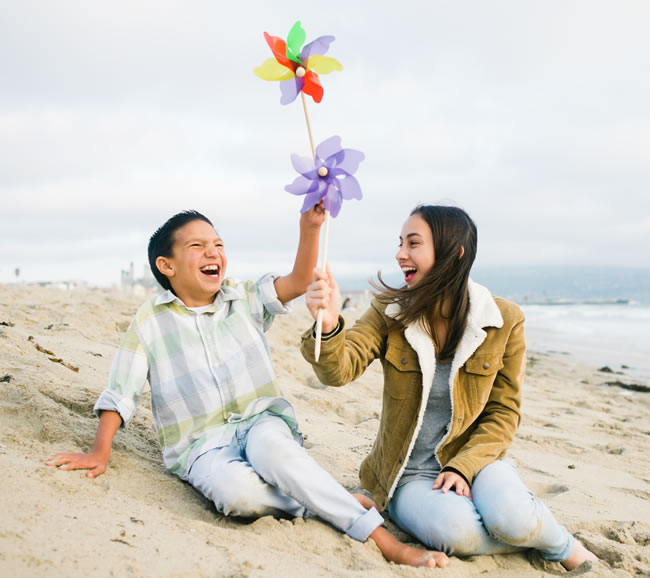 Audrey & Mikey
Friendship Foundation is more than just an organization I volunteer at, but a community where I can laugh and have fun with friends. I get to experience all of the fun activities with the kids and it brings so much joy and happiness to my life. I am very grateful to be a part of the Friendship Foundation.
I started attending Friendship Foundation in sixth grade. At first I was reluctant to join a new organization, as any sixth grader would be, but I immediately fell in love. It is a great community for both the kids and volunteers. I get to watch the Friendship Foundation kids smile, laugh and enjoy their time. It is also a great opportunity for me to grow with them as I learn to interact with all types of kids.
I really enjoy Friendship Foundation's art class and birthday club. At art, Mikey and I have a great time doing different crafts together. We do various activities ranging from painting to making necklaces and it's always fun. Every time he does art he does it with such joy and determination.
I hold a special place in my heart for my friendship with Mikey. He is so sweet and caring and I always know I can go to him for a good laugh. Having a friend like Mikey is like having a little ray of sunshine. He reminds me that life is good. He is smart, bright and I am so glad to have him as a friend. -Audrey
---
Help create more friendships: Donate Now
---