Friendship is an important part of a child's social‐emotional development. From our friends we learn to share, to listen, and to express our feelings. But most importantly, our friends give us a sense of belonging. Read about some amazing friendships that have been developed through The Friendship Foundation and by the support of the SKECHERS Friendship Walk.
PHOTO CREDITS: Lauren Pressey Photography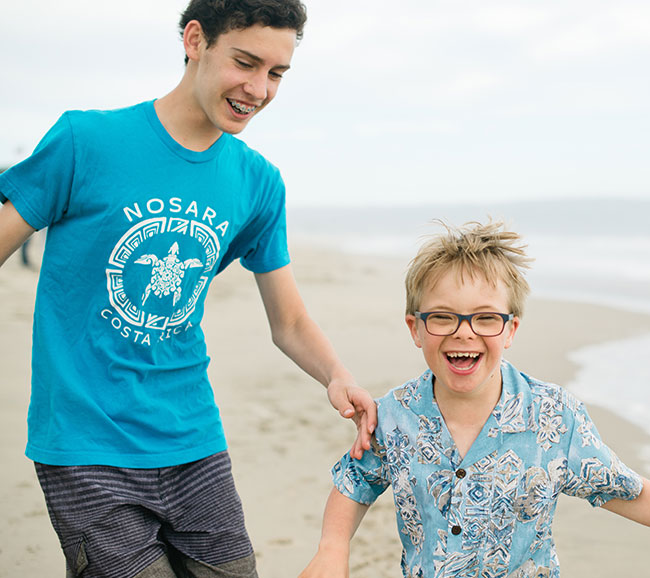 Parker & Ryder
I got involved with the Friendship Foundation in 2010. I got involved in it with my brother because our parents thought it would be fun for us while also helping out the community. I keep coming back because, at the end of every event, you get a good feeling that makes you happy. My favorite event has to be the movie nights. They are always fun, exciting, and energetic. The Friendship Foundation means a lot to me. It is something I can always look forward to during the week (or weekend) and I can get a break from all of the worries around me.
One of the best buddies I have ever had was Ryder. The first time I met him was at the 2014 Camp Got Friends over the summer. He wasn't my buddy at the time, but I knew if I ever got him as my buddy, we would have a good time. I was eventually paired with him at one of the movie nights. We had a great time eating pizza, playing games, and just talking. We've been buddies a few times since that movie night and my friendship with Ryder has grown rapidly. I'm so glad I met him because he is an awesome, fun, and lovable kid. As I continue to volunteer, I hope to continue making memories with Ryder, as well as all of the other kids there too.
-Parker
Help create more friendships